Back
Antifa Riot...
22/01/2023, 20:34 – Simon Parkes Blog ( https://www.simonparkes.org/post/antifa-riot)
In Atlanta USA, Antifa riot after shooting a state trooper and one rioter being shot dead by police.
The rioters assumed they could do what they wanted as usual and were outraged that they could not shoot police without being shot back at.
Many police cars on fire.
https://www.dailymail.co.uk/news/article-11653295/Antifa-protesters-Atlanta-calling-Night-Rage-against-cops-fatal-shooting.html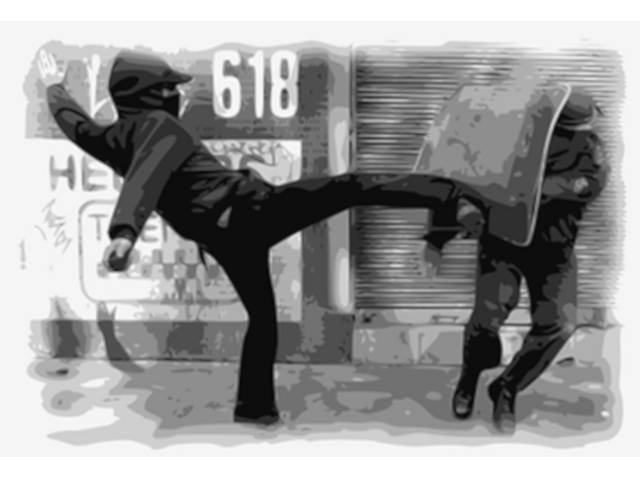 Subscribe to News
Receive current news in German language via RSS feed.
Further News
| | |
| --- | --- |
| 01/10/2023 | The Prisoner... |
| 01/10/2023 | Wells Fargo Executive Greg Beckett Jumped To His Death... |
| 28/09/2023 | ... |
| 26/09/2023 | Daniel Andrews Resigns As Premier Of Victoria... |
| 18/09/2023 | Trump Won - Natasha Owens |
| 13/09/2023 | Dear CC (Connecting Consciousness) Coordinators and CC members, from Simon… |
| 07/09/2023 | Sacred Wisdom - Freeing Dragons & Living in Truth. 5th September 2023 |