Latest News of 28 November 2022
Heiliges Wissen mit Connecting Consciousness - Wie weiß man, dass man weiß - Montag, der 28. November 2022
28 Nov 2022 – Simon Parkes Blog ( https://www.simonparkes.org/post/sacred-wisdom-with-connecting-consciousness-how-do-you-know-when-you-know-mon-28th-november-2022)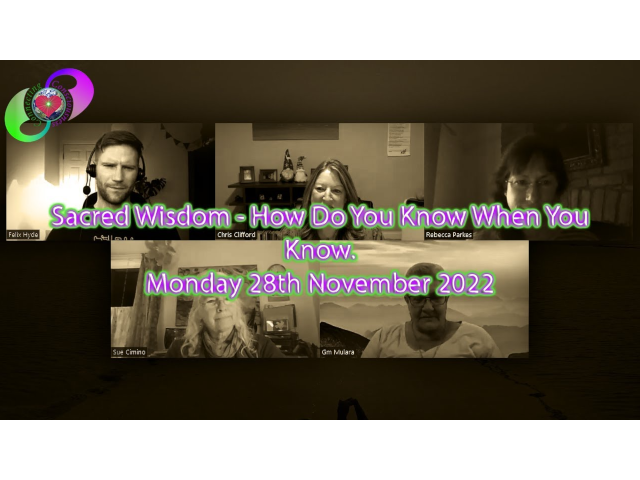 Heiliges Wissen mit Connecting Consciousness - Öffnung von Herz und Verstand, Verbindung mit unserer inneren Weisheit und Authentizität.
www.simonparkes.org/monthly-spiritual-topics
Wenn ihr mehr über unsere Gastredner erfahren möchtet, besucht bitte ihre Webseiten:
Großmutter Mulara:
https://grandmotherwisdom.com/
Sue Cimino:
https://www.suecimino.com/
Felix Hyde:
https://www.felixhyde.com
Notfallplan von National Grid für Blackout...
28 Nov 2022 – Simon Parkes Blog ( https://www.simonparkes.org/post/national-grid-emergency-blackout-plan)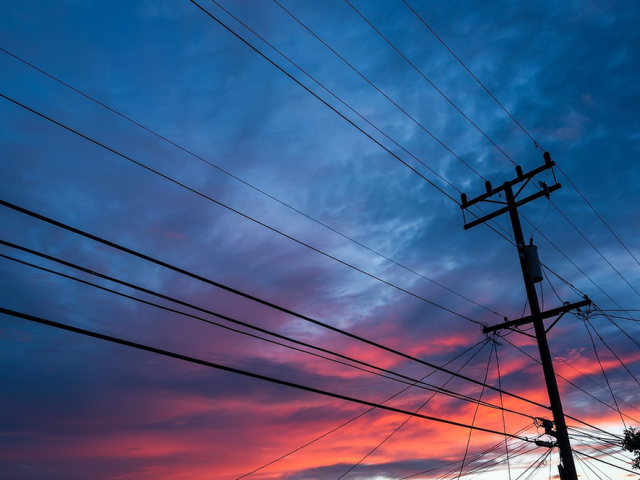 https://www.thesun.co.uk/money/20574975/national-grid-trigger-emergency-blackout-brits-energy/
National Grid [britischer Netzbetreiber] wird morgen einen Notfallplan für Stromausfälle einführen und könnte die Briten dafür bezahlen, Strom abzuschalten, um Stromausfälle zu vermeiden.
Der Stromnotfallplan für den Winter könnte erstmals aktiviert werden, da die Versorgung auch wegen Problemen im Stromnetz Frankreichs knapp ist.
Der Anfang dieses Monats eingeführte Plan wurde in den letzten zwei Wochen bereits zweimal getestet, ist aber noch nicht in Betrieb genommen worden.
(...)
Haushalte, die sich im Voraus für das Programm angemeldet haben, erhalten eine Nachricht, in der sie aufgefordert werden, Geräte zu einer bestimmten Zeit auszuschalten und dafür 3 £ pro eingesparter Kilowattstunde zu erhalten.
(...)
Der Notstromausfall bedeutet, dass die Fußballfans ihr WM-Erlebnis vielleicht unterbrechen müssen, wenn die Stromabschaltungen weitergehen.
(...)
RALAND J BRUNSON gegen ALMA S. ADAMS...
27 Nov 2022 – Simon Parkes Blog ( https://www.simonparkes.org/post/raland-j-brunson-v-s-alma-s-adams)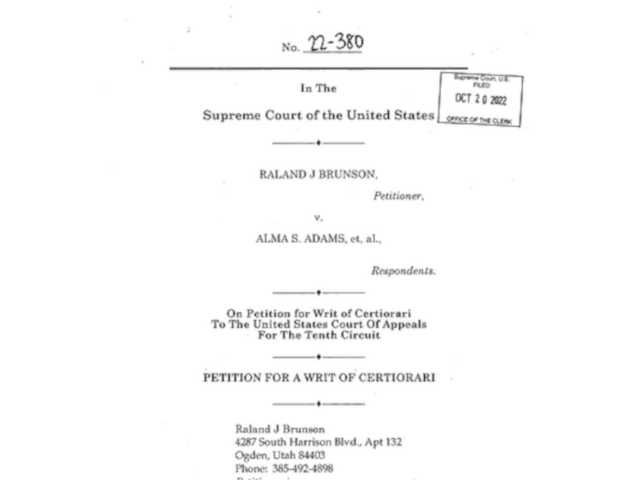 Auszugsweise Übersetzung:
(...)
Zum Antrag auf Erlass einer Entscheidung (Writ of Certiorari) an das Berufungsgericht der Vereinigten Staaten für den zehnten Bezirk
(...)
Diese Klage richtet sich gegen 388 Bundesbeamte in ihrer amtlichen Eigenschaft, darunter Präsident Joseph Robinette Biden Jr., Vizepräsidentin Kamala Harris, die Sprecherin des Repräsentantenhauses Nancy Pelosi und der ehemalige Vizepräsident Michael Richard Pence ("Beklagte"). Alle Beklagten haben den geforderten Eid geleistet, die Verfassung der Vereinigten Staaten von Amerika gegen alle Feinde im In- und Ausland zu unterstützen und zu verteidigen, und als solche sind sie für Konsequenzen verantwortlich, wenn sie ihren Amtseid verletzen.
(...)
Diese Petition wird im Interesse der Gerechtigkeit eingereicht, um Brunsons Recht auf Wiedergutmachung gegen die Beklagten zu schützen und sein Recht auf ein ordnungsgemäßes Verfahren gegen den Eingriff der Doktrin der Billigkeitsmaxime zu sichern, und um die Beklagten anzuklagen, die es versäumt haben, die Vorwürfe der Wahlfälschung zu untersuchen, indem sie sie ohne weitere Verzögerung aus dem Amt zu entfernen.
(...)
https://www.supremecourt.gov/DocketPDF/22/22-380/243739/20221027152243533_20221027-152110-95757954-00007015.pdf
Charlie Ward's Insiders Club replay - 9th November 2022 (Pt. 1)

Charlie Ward's Insiders Club replay - 9th November 2022 (Pt. 2)

End Times And New Beginnings Monday 14th November 2022

"This Is An Investigation Of Joe Biden"

The Seen, The Unseen and The Future...

This Is Why The Left Are So Afraid Of Trump...

Sacred Wisdom With Connecting Consciousness - Synchronicities & Leaps of Faith -Monday 21st Nov 2022

Charlie Xmas bash 2022...

STEW PETERS - WORLD PREMIERE DIED SUDDENLY

Game-Changing Strategy To Accelerate Your Profits...

2022 11 26 Connecting Consciousness
Welcome
This website provides contributions from Connecting Consciousness in German language.
About Connecting Consciousness
Connecting Consciousness is a constantly growing global movement in which people join who recognize, that the development on this planet is not always aligned with the benefit of mankind, that global events are also embedded into other contexts than they are generally presented, and that the forces acting behind the visible level often have more dimensions thanare superficially apparent.
In more and more countries on all continents groups are forming which are connected by a unifying consciousness. Undogmatic - spiritually nourishing - mentally inspiring - emotionally supportive.
About Simon Parkes
Initiator and founder of Connecting Consciousness is Simon Parkes from England. He is a former elected politician, served a full term in office and has access to helpful sources of information due to his family background, among other things. His mother worked for the British security service MI5 and, as part of her work, wrote documents about UFOs that crashed here on earth and were recovered by American special forces. His grandfather worked for the British secret service MI6 and was very closely associated with the American CIA. Later he was a British diplomat at the United Nations. Simon Parkes has a lifetime of experience with extra-planetary lifeforms and went public with his story in 2010. In 2013 he was invited by the British Ministry of Defence to a secret British space radar station as a quasi confirmation of his background. Since then he has been taken seriously by the media as a connoisseur of various extraterrestrial races and beings. More about Simon Parkes and what he offers on his website.