Back
Sudan's Army Detains PM & Other Civilian Leaders
25/10/2021, 09:47 – Simon Parkes Blog ( https://www.simonparkes.org/post/sudan-s-army-detains-pm-other-civilian-leaders)
Hours after the US special envoy met with the the Sudan Prime minister and returned to US.
A military takeover in Sudan has arrested the Prime Minister and many of his friends and colleagues.
A general in charge will address the nation.
https://www.theguardian.com/world/2021/oct/25/sudan-coup-fears-amid-claims-military-have-arrested-senior-government-officials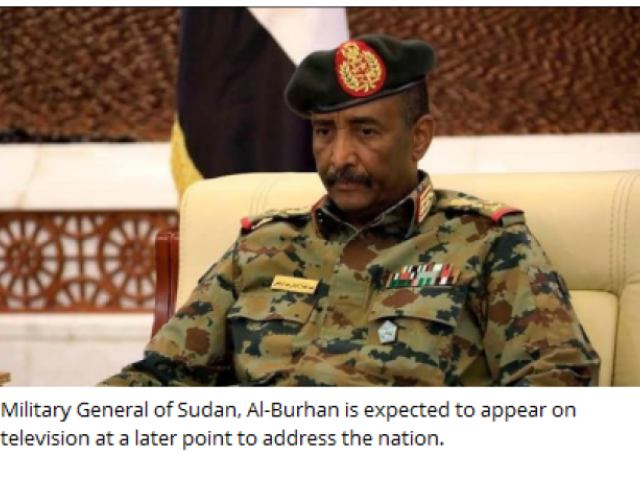 Subscribe to News
Receive current news in German language via RSS feed.
Further News